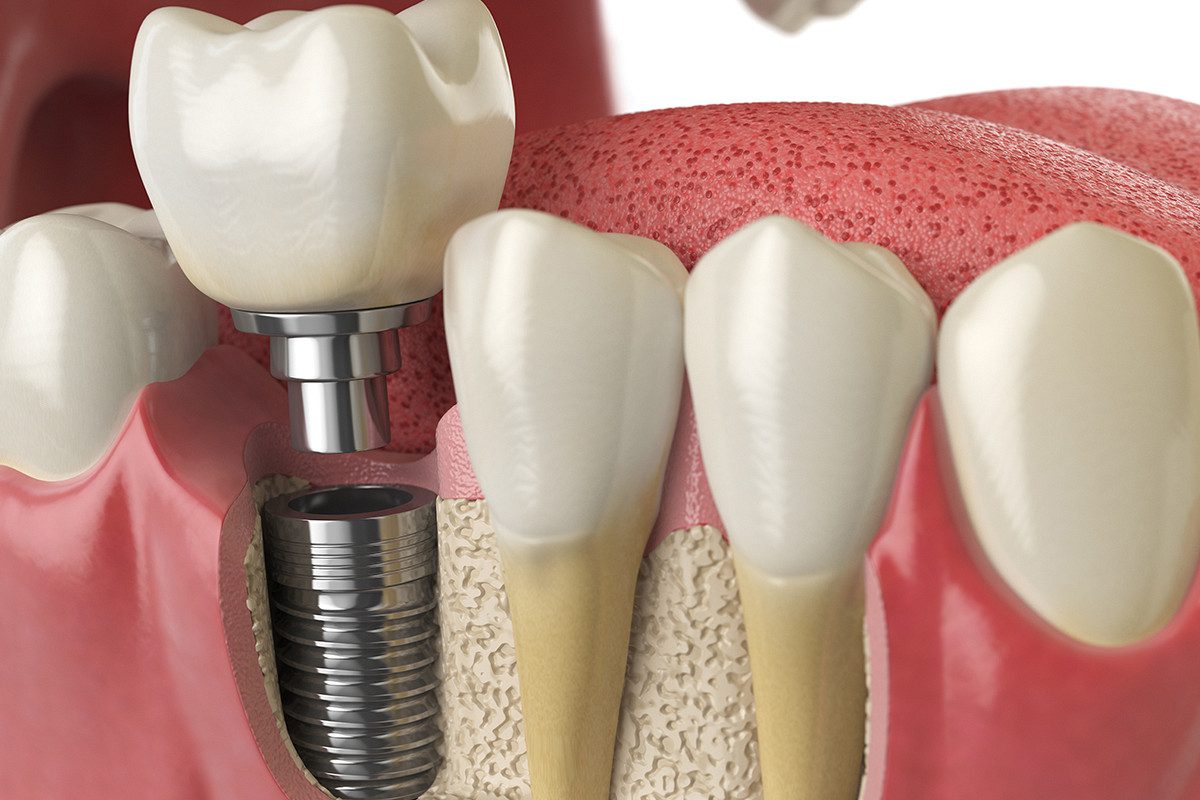 18 Jun

11 reasons an implant could be for you
Introduction
Once on schedule, dental care like dental implants allows your dentist to fit replacement teeth. An implant refers to a structure that replaces a missing tooth.
A device called an abutment connects the replacement tooth to the implant for dental implant surgery . The crown is custom made to fit into the person's mouth and matches the color of the other teeth. As a result, crowns feel, perform and look like natural teeth .
But dental implants is a surgical procedure that doesn't seem right for everyone . The implanting devices must attach to the jawbone, so a person's bones must be healthy before undergoing implant surgery.
Who Needs Dental Implants?
Having missing teeth is not just a cosmetic problem . As a dental professional, Veronica Stahl states that patients who are missing teeth and as a result develop oral problems in daily life , require dental services such as a dental implant.
For starters, toothless patients can't enjoy all the foods they once loved. They need to change the way they chew and maybe even change the way they talk. Without a body structure for safety , the jaw can shrink, weaken and cause the cheeks and lips to sag.
11 Reasons to Have a Dental Implant
You have missing teeth or a missing tooth.
If you are missing one tooth or several teeth, don't be ashamed of your missing tooth problem . There is hope and we are here to help. Dental implants are a good option to solve your problem .
You have loose dentures or loose partial dentures .
Dental implants performed by a dental specialist can repair dentures that become loose during the day. For example, you should not be aware of whether the dentures will fall out while you are trying to eat or talk.



Your tooth has become infected and you wish it had been extracted.
Once the infected tooth is removed, the implant will function as your new tooth. It will be strong and sturdy, just like your natural teeth. Best of all, there is no special care you need to exercise when having dental implants.
You have a loose bridge.
A loose dental bridge can cause identical problems as a loose full or partial denture. But dental implants can help here too.
You have a sunken facial expression.
The jaw ignores the fact that you have dentures, so the jaw recedes. Only professional dental services can remedy such irregularities.
You hate messy denture adhesives and dental care.
If you've ever had dentures, you can understand the scenario. You must take the dentures out of your mouth to clean them. You should also denture adhesive application so that the prosthesis in place remains .
You have a broken or cracked tooth.
If you suffer has a cracked or broken tooth, you will not have too many options: a dental crown or dental implant. The cost of dental implants is worth the satisfaction of the procedure.
You feel themselves insecure because you are a denture, a partial denture or bridge does .
No one wants to be ashamed of his or her smile. And dental implants can help.
You have trouble chewing food.
Missing teeth create problems as soon as you try to eat your favorite foods. If your teeth start of fall, have difficulty chewing.
The jawbone deteriorates. 
If the person has missing teeth due to bone loss , the jaw bone may begin to deteriorate and recede. In addition to filling certain missing teeth, dental implants also help replace tooth structure.
The face collapses. 
If you notice that your face has a collapsed appearance, you will likely benefit from dental implants. The right investment in dental implants can keep you looking your best.
Conclusion
Dr. Veronica Stahl appears in the list of most successful dentists when you think of the best dental services . When you are planning to undergo a dental procedure, it becomes very important to choose the right person who has the best opportunities and who you can rely on. So feel free to contact Dr. Veronica Stahl for further questions